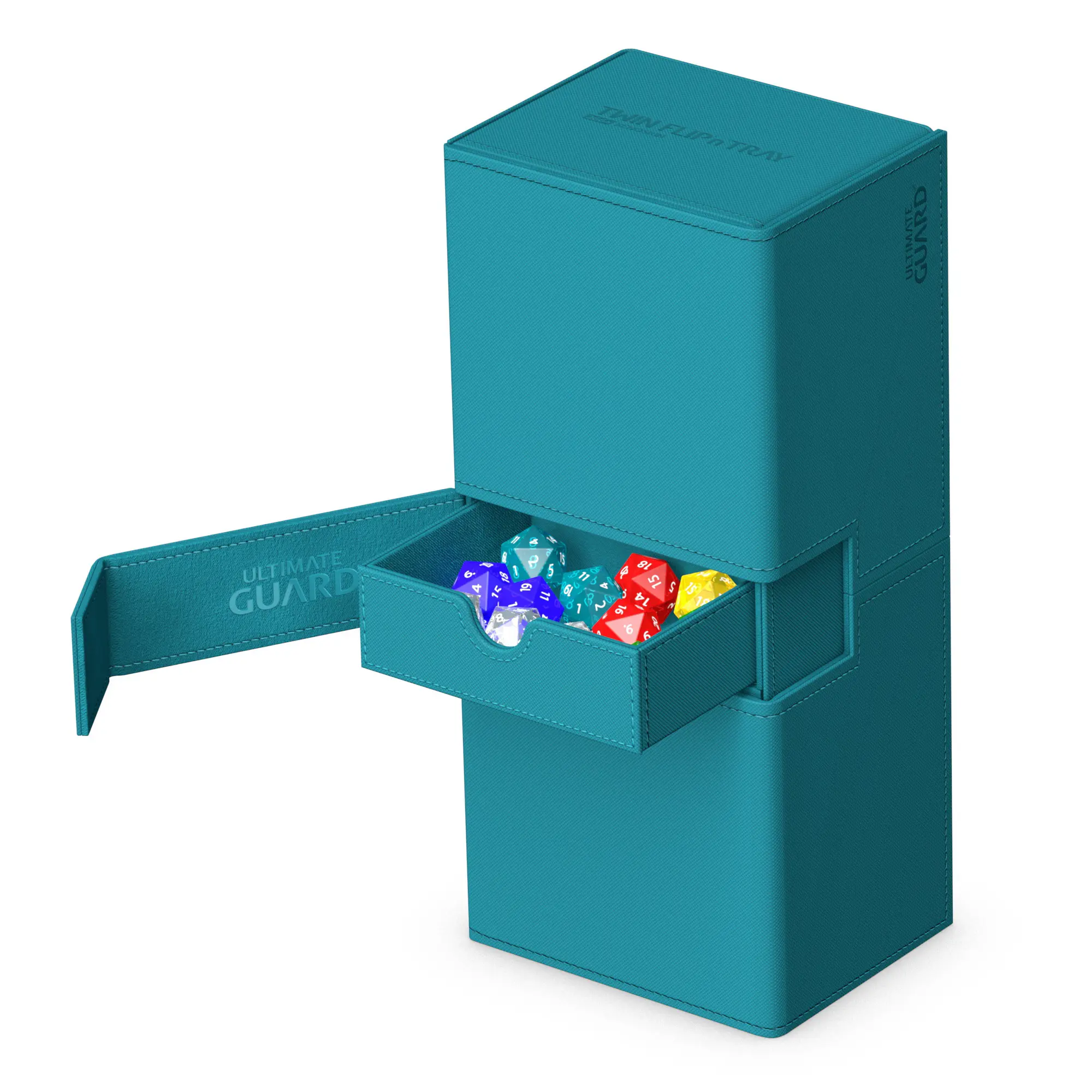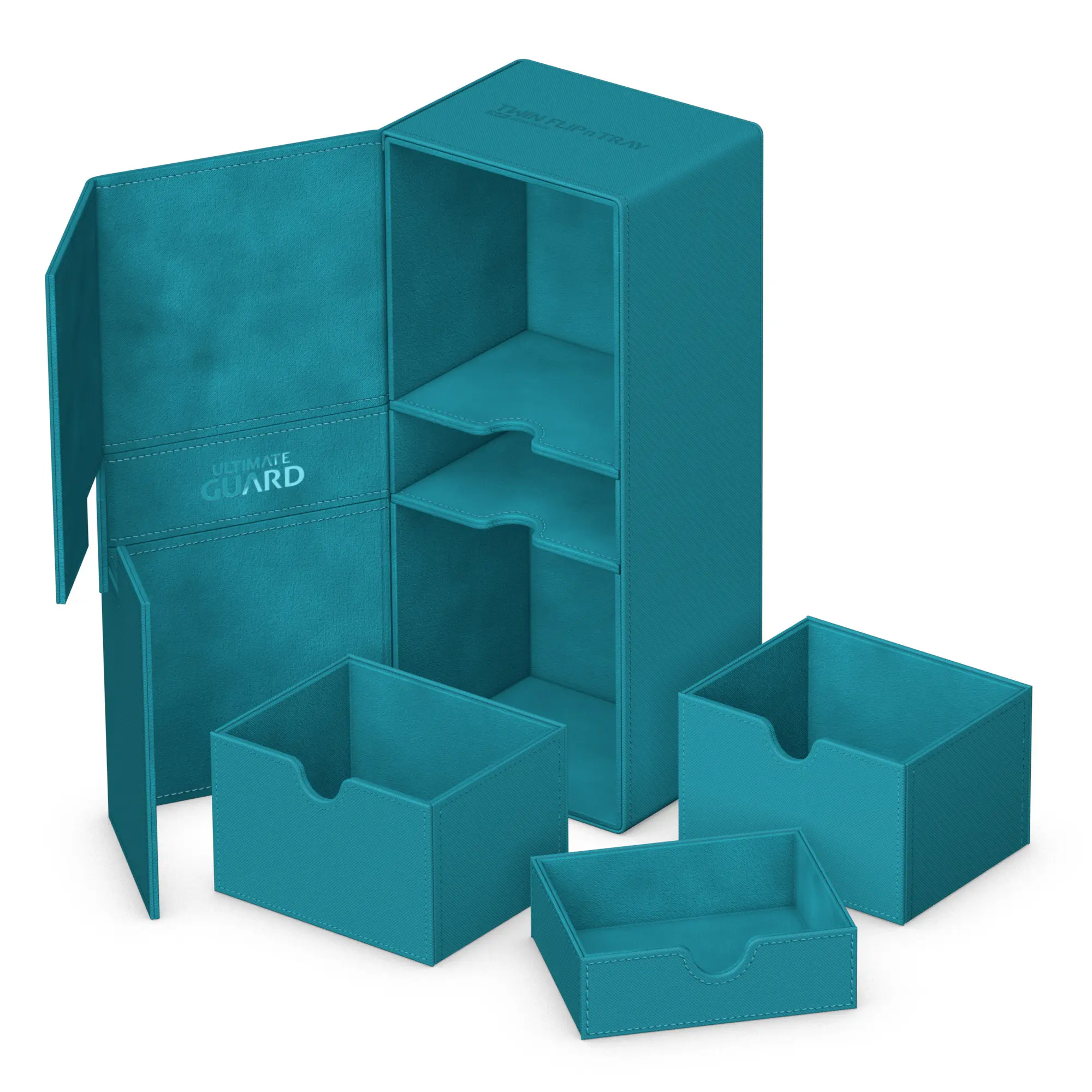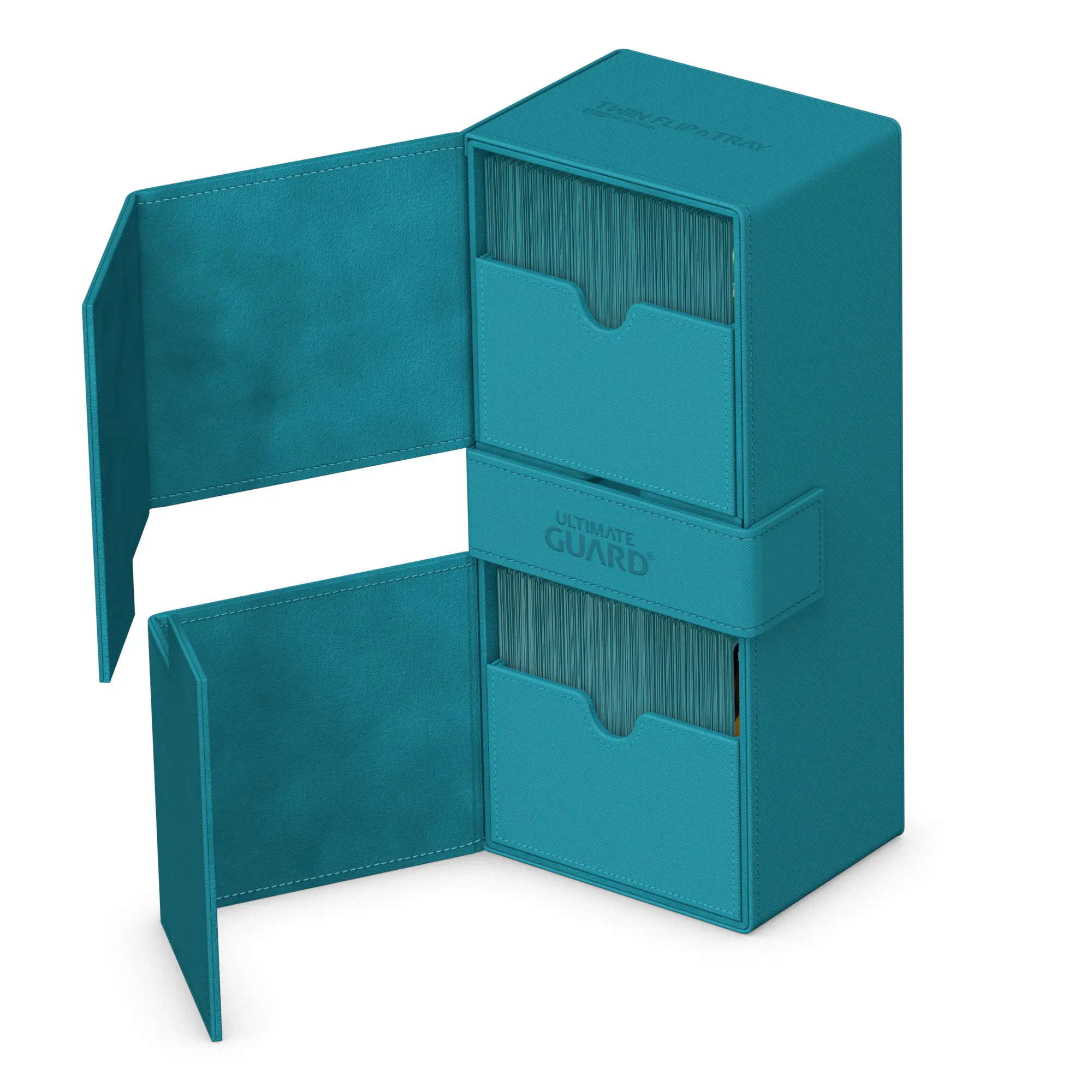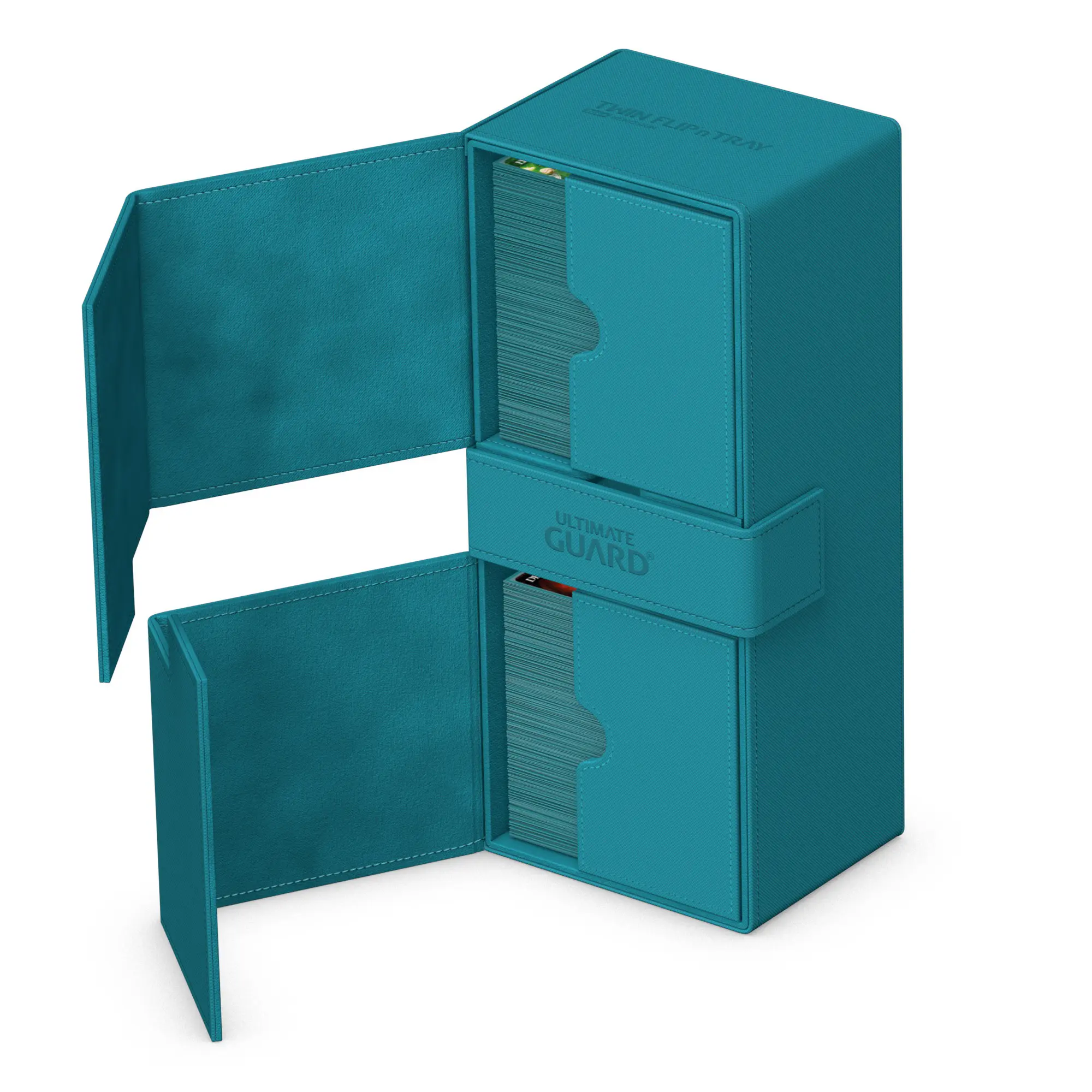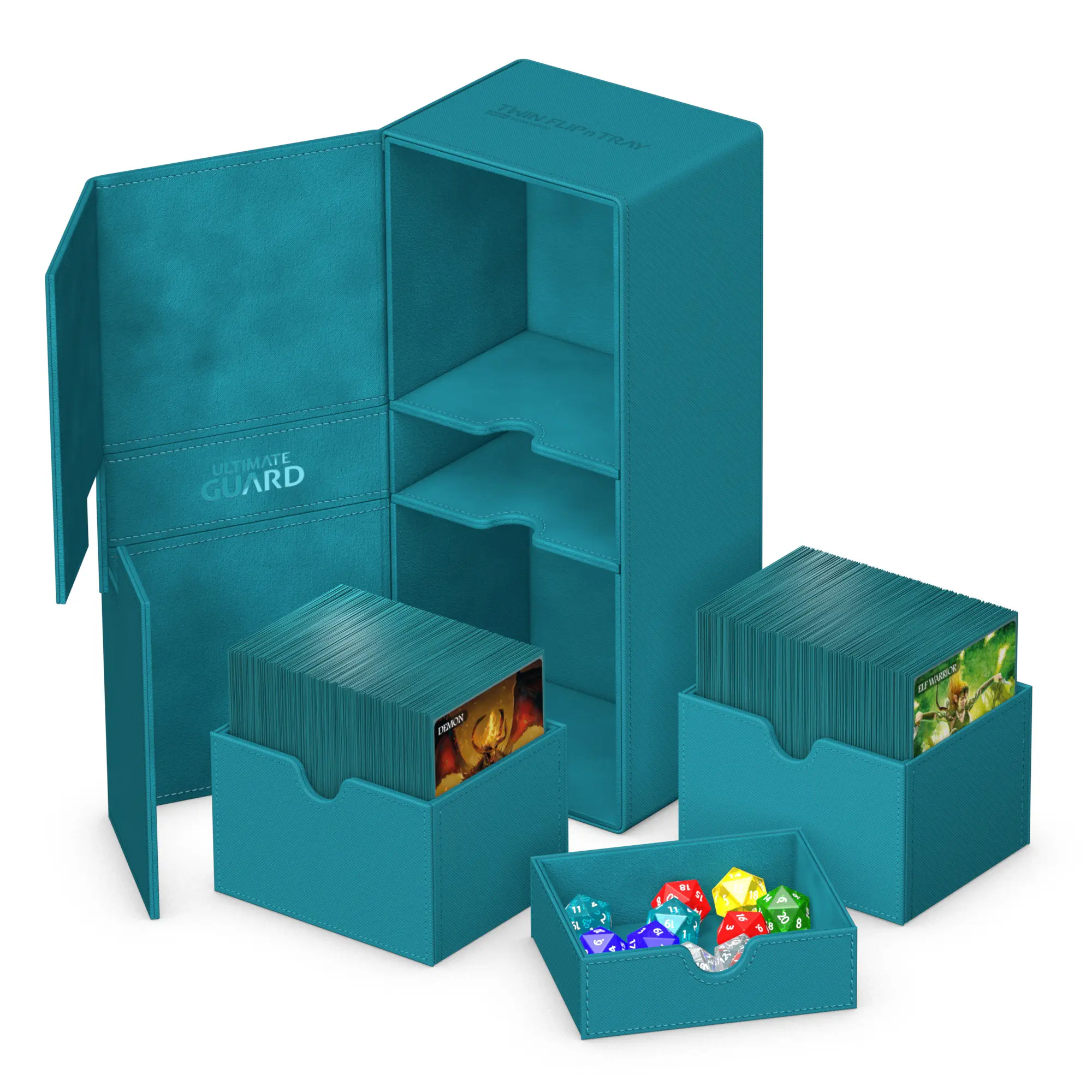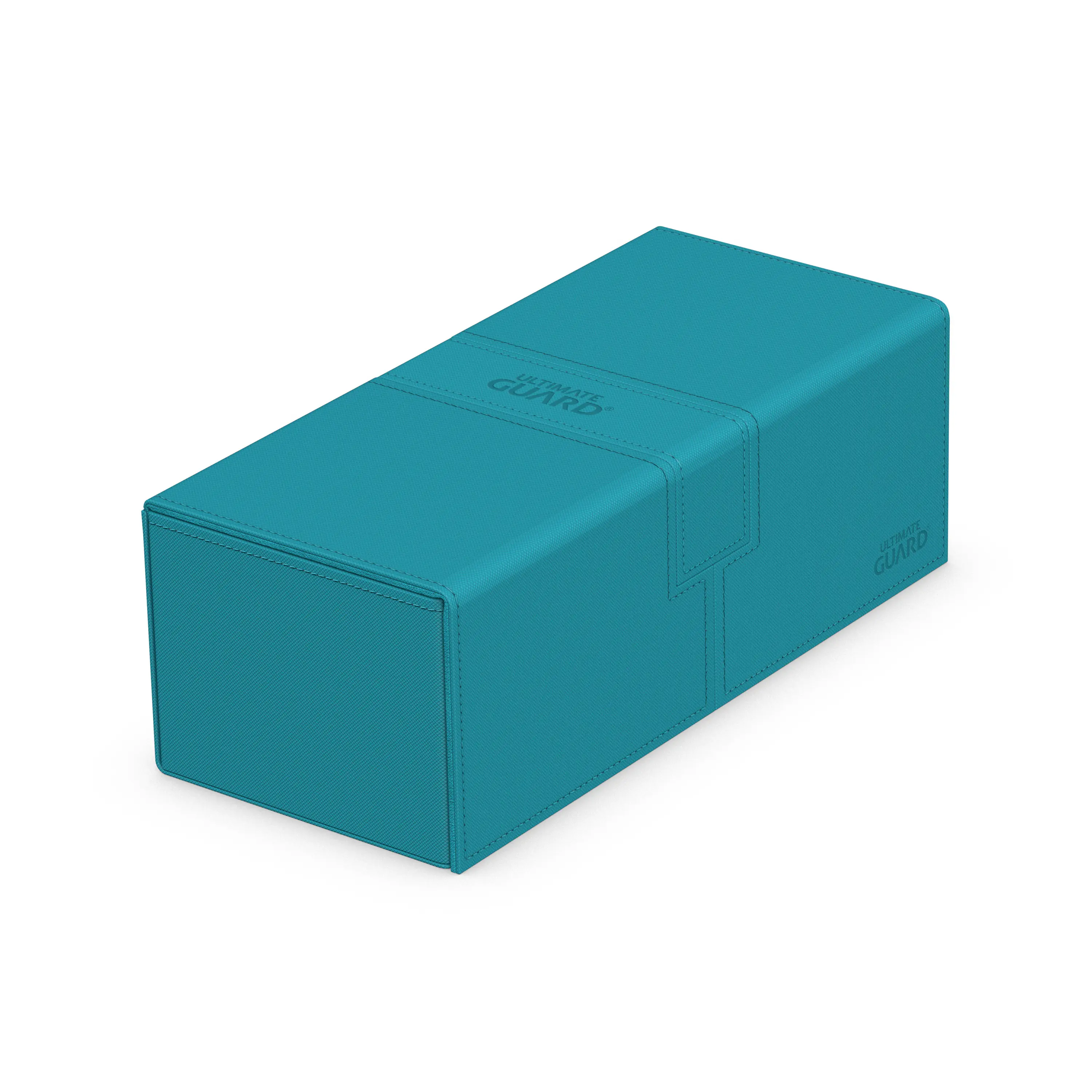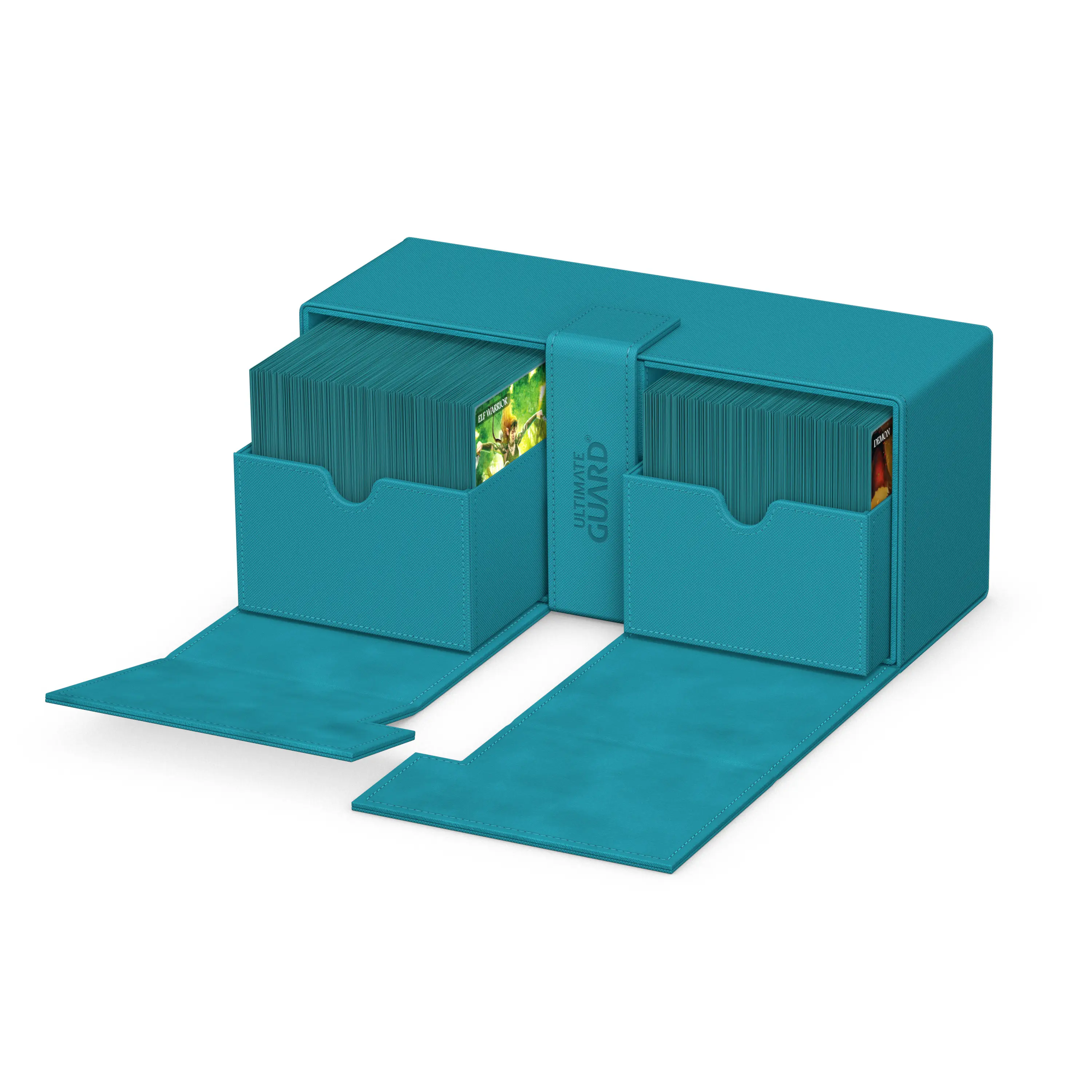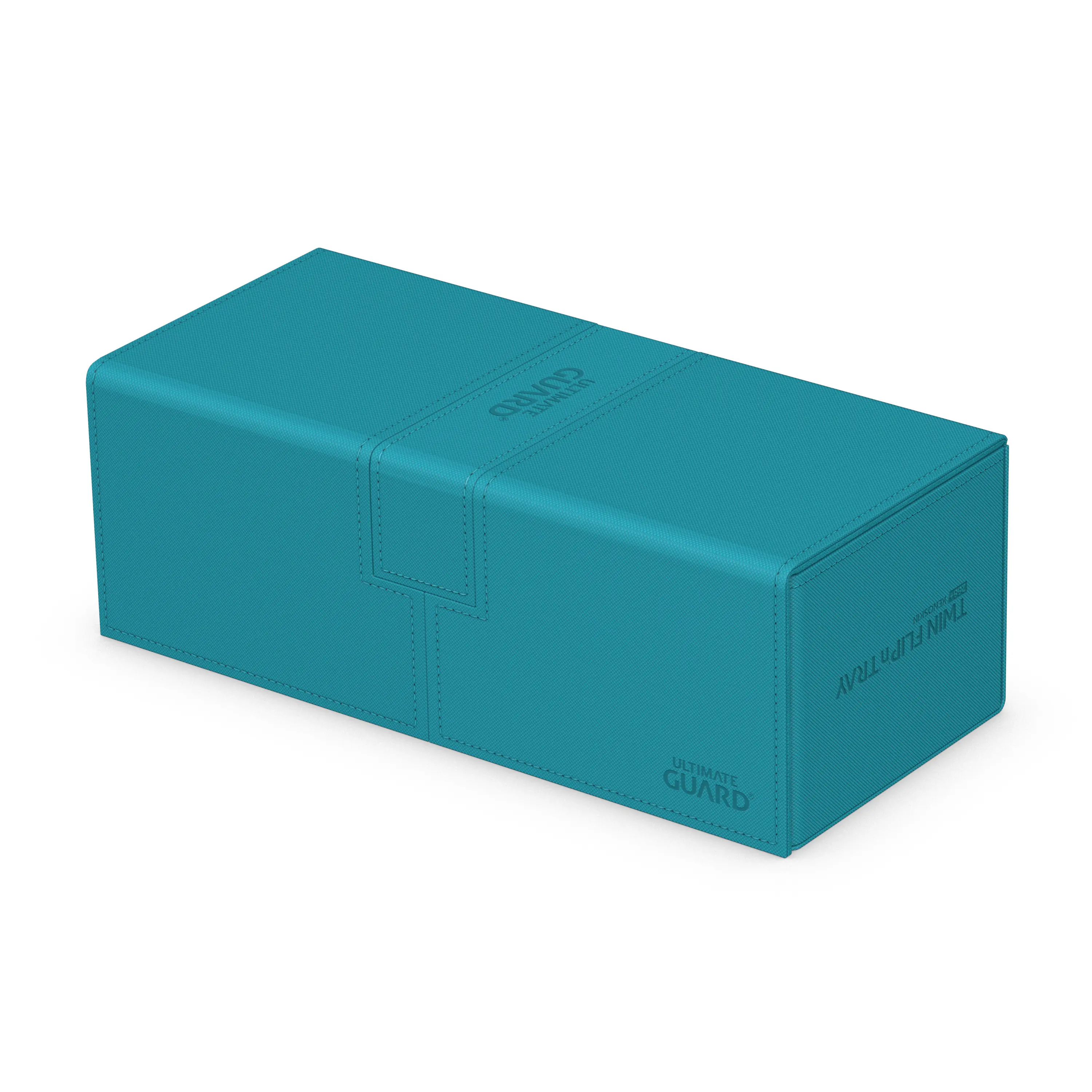 Twin Flip'n'Tray Xenoskin
Your two best Commander decks, an extra compartment for accessories and additional space for as many Elf tokens as you can generate: With our Twin Flip'n'Tray 266+ you have everything you need for a successful game night in one deck box. Designed specifically for Commander/EDH decks, the Twin Flip'n'Tray 266+ features two card trays that hold up to a total of 266 (double sleeved) or 315 (single sleeved) standard size cards in Ultimate Guard sleeves. Both card compartments as well as the accessory compartment can be opened independently of each other.
Premium Deck Case with innovative design, high-end materials and twice the space!
Independent access to each tray
Designed for 266 double-sleeved or 315+ single-sleeved standard sized cards in Ultimate Guard Sleeves*
Great for Commander/EDH decks
Removable card and accessory trays
Monocolored design with quality microfiber inner lining
Strong magnetic closure
Resistant Xenoskin material